November 8, 2022
mJJ collaborates with TINY TAP for the very first WEB3 EdTech NFTs: 138.926 ETH (~US$228,000) generated in the first NFT auction!!
metaverse Job Japan (Gaming guild owned by apricot planet Pte.Ltd.) is excited to bring our latest venture into Web3 driven EdTech to Japan!!
As of November 2022, along with Animoca Brands and other well known investors, mJJ is one of the first major investors in TinyCourses Publisher NFTs. mJJ owns 2 among the 6 Genesis Collection NFTs which will generate great value through TinyTap's subscriber and direct sales engagement model.
Tiny Tap is disrupting the EdTech space by collaborating with millions of teachers, education experts and parents to revolutionize learning by using Web3 tokenization. TinyTap, a subsidiary of Animoca Brands, is the world's largest educational games library with more than 200,000 activities made by educators and publishers including Sesame Street and Oxford University Press.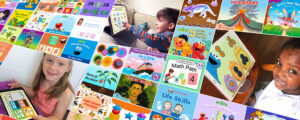 Each TinyTap Genesis Collection Publisher NFT represents co-publishing rights to one TinyTap Course, which is a curated bundle of educational games made on TinyTap by one teacher in one specific subject. NFT buyers (including initial investors like Animoca Brands and mJJ) will take on the role of co-publishers alongside TinyTap and the teacher who created the course, and in return for promoting and marketing the associated Courses they share in the benefits generated from co-publishing efforts.
Featured on TechCrunch and Business Insider, the TinyTap platform is breaking barriers by tokenizing education and empowering teachers, children and parents. To learn more about TinyTap click here.
About TinyTap
TinyTap, a subsidiary of Animoca Brands, is the world's largest educational games library with more than 200,000 activities made by educators and publishers. TinyTap was founded in 2012 and is based in Tel Aviv. The company won $1 million for the most powerful answer in education by Verizon and has received investment from Aleph, Inimiti, Reinvent VC, and others. TinyTap is among the top 10 grossing kids apps worldwide, delivering educational content to families in the US, Canada, Europe, and the Arab world, with a focus on young learners (Pre-K to Grade 6), serving 8.2 million families today with content created by over 100,000 educators. For more information see TinyTap – project page | TinyTap website | Instagram | Facebook | Pinterest | YouTube | TikTok | Twitter
About mJJ
metaverseJobJapan (operating company: apricot planet Pte. Ltd.) is one of the major gaming guilds in Asia with a user base of over 100,000 in Japan. mJJ is an Animoca Brands investee company with a vision to bring together people across the globe and facilitate their participation in the global Web3 economy. mJJ aims to foster the blockchain-based virtual economy, drive growth and dynamism across the Web3 and Web2 gaming ecosystem and optimize the utility and returns on community-owned assets. For more information about us see Twitter | Facebook | Instagram | YouTube | LinkedIn
About Animoca Brands
Animoca Brands, a Deloitte Tech Fast winner and ranked in the Financial Times list of High Growth Companies Asia-Pacific 2021, is a leader in digital entertainment, blockchain, and gamification. The company develops and publishes a broad portfolio of products, original games, and products utilizing popular intellectual properties including Disney, WWE, Snoop Dogg, The Walking Dead, Power Rangers, MotoGP™, and Formula E. Subsidiaries include The Sandbox, Blowfish Studios, Quidd, GAMEE, nWay, Pixowl, Forj, Lympo, Animoca Brands Japan, Grease Monkey Games, Eden Games, Darewise, Notre Game, TinyTap, and Be Media. Animoca Brands has a growing portfolio of more than 380 investments, including Colossal, Axie Infinity, OpenSea, Dapper Labs (NBA Top Shot), Yield Guild Games, Harmony, Alien Worlds, Star Atlas, and others. For more information visit www.animocabrands.com or follow on Twitter or Facebook​.